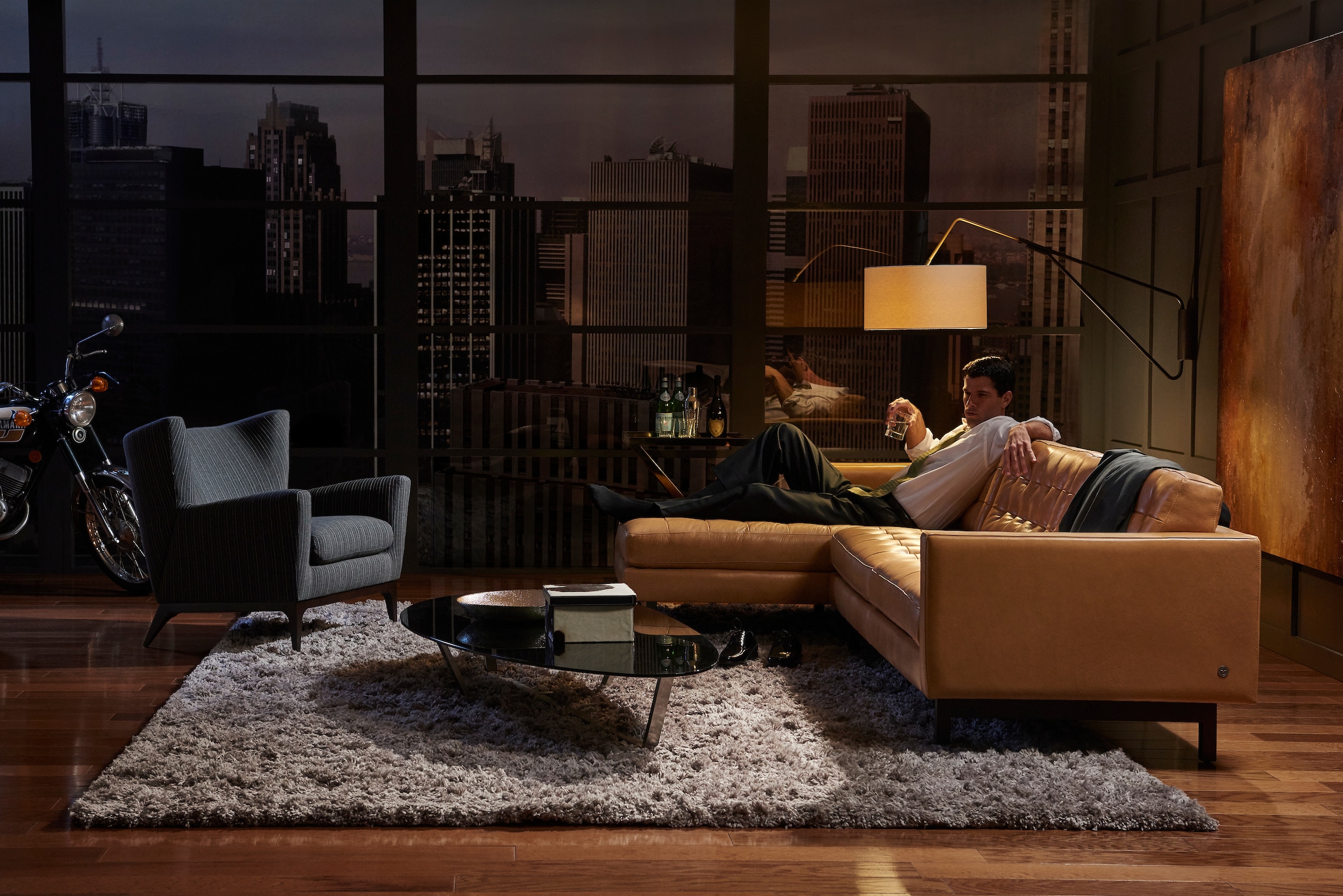 Home Décor Trends for 2023
Over the last few years, we've seen a lot of fun trends in home décor. We've seen all-white and all-black rooms, wallpaper with tiny dots that are practically invisible but make it look like you have a giant Eames chair floating in midair, and so much more. But as we're about to find out, a number of styles are about to hit the market—and some people may argue (well, I would argue) that these styles have been around for years already.
Move over, sectional sofas! The unique living room layouts of 2023 are all about rethinking how we decorate and live in our homes.
This year's hottest trend involves repurposing furniture pieces into creative groupings.
In 2023, the living room will be what it always should have been: a place to gather with friends and family—and maybe even make an occasional phone call. No longer will it just be where you watch TV or read magazines while lounging on your sofa. Instead, designers are thinking outside the box, creating new layouts that feature multiple seating arrangements and stylish furniture placement.
The most popular layout for 2023 is still the couch-centered setup (what you're used to now), but there's plenty of room for innovation in this space. You might decide to move your couch to the center of the room and arrange chairs around it. Or you might consider replacing your sofa with two swivel chairs and a love seat that's pushed up against the wall—or even closer together in a cozy L shape!
Gone are the days of one-size-fits-all furniture. Instead, in 2023, we'll see more comfort and customization. Options that allow you to choose between fabric, leather, or even reclaimed wood upholstery on your seating based on your style needs.
Our guest's comfort is no longer taking a backseat to furniture selection. And with the many options available, finding something stylish and comfortable with an emphasis on function will be "on trend" in 2023. With so many styles available and new techniques being used by furniture designers every day—such as mixing materials like metal legs coupled with wooden tables tops—it's easier than ever for homeowners to find exactly what they want for their space without sacrificing comfort!
Vintage-inspired pieces have been popping up for a few years now, but we predict this trend will explode in 2023 as people look for ways to decorate their homes with older styles without sacrificing comfort.
If you're looking for a way to make your home feel more like an old-fashioned time capsule, vintage furnishings are a great option. Furniture from an earlier era typically features more natural materials but often doesn't include things like reclining mechanisms because these were not yet invented. That's why we predict that in 2023 we'll see an increase in the popularity of retro-inspired furniture made from sustainable materials such as reclaimed wood and metal or upcycled fabric with more modern functionality.
"I love the idea of incorporating vintage furniture into modern spaces. It's fun to find pieces that will fit right in and make a statement." – Katie West
2023 will be a continuation of midcentury modern-inspired designs and more retro furniture styles from different eras. If you're looking for something classic and timeless, make sure it's made from quality materials like leather or wood that will last for years to come.
While neutral colors are always popular and will continue to be so in 2023, we expect an explosion of colorful patterns for furniture fabrics and accent pillows.
Finally: color! Colorful patterns for furniture designs and accent pillows alike have been popping up everywhere, from home décor blogs and all over social media lately, so it's no surprise that this trend has translated into real life! Whether you prefer muted tones or neon hues, it's okay because now there's something out there for everyone, regardless of what style preferences may differ from yours. So if you've been holding onto bolder color combinations like pink/orange or yellow/green pairings, now's the time to break them out!
"Many homes these days are so monochromatic, it's nice to see people experimenting and adding some bright colors into their homes." – Josh West
As a general rule of thumb: if you have a neutral color scheme (like white walls), it's best to keep your patterned pieces neutral as well. It'll create a nice balance between the two elements by allowing one element to stand out more boldly than another.
Say Yes to Curves. In 2023 it's time to ditch that square vanity and upgrade to an oblong mirror.
There is nothing wrong with a square vanity, but if you're looking for something new and fresh, we have just the thing: oblong mirrors. This design trend's arched or rounded features are meant to give an illusion of spaciousness in smaller spaces, and they're an eye catcher!
This curved style has been slowly making its way into interior design for the past few years, and it will only get curvier (and better) in 2023. You're going to see crescent sofas and tulip chairs start popping up on lists of hot home décor trends and in your friend's homes—keep an eye out!
If you're looking to add some curves around the house without spending too much money, pick up a round barreled chair that comfortably seats three or just you with a coterie of blankets and a good book nearby.
West Avenue Furniture is the premier furniture store for North West Modern design and décor. We feature a wide selection of bedroom, living room, dining room, office, and all furniture in between. Luxury furniture and creating personalized spaces are our passions. We believe in mixing solid responsibly grown wood with interesting metals and fabrics in spaces that you love to come home to and invite people in to.