West Avenue was opened originally in San Jose, California as a waterbed factory. Family and learning took this small company on a great adventure that would see many store locations, names and product offerings before becoming what it is today. Riley and Elizabeth West founded the company in 1975; as a businessman, Riley was a visionary who was fascinated by figuring out exactly what his community wanted and needed. Elizabeth was the grounding force of reason and business savvy. As their two sons and the current owners/operators, we work to serve our community with the spirit our father intended: to also be visionaries in our own right for the modern world, and also the solid business mind of our mother. We believe this gives us a unique position in the industry.
You may have recently known our store as Rileys Real Wood Furniture, named of course after our father. We felt that our business was finally ready for its next big step. We've talked to our customers. We've watched trends. We've gone in the direction that we believe our community wants and needs. It's time. West is our surname, and we are proud to say that West Ave has been a family business for 45 years.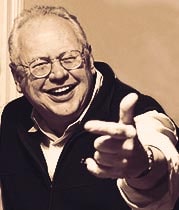 West Avenue Furniture is a premier furniture store. We feature a wide selection of bedroom, living room, dining room, office, and all furniture in between. Furniture and creating spaces are our passions. We believe in mixing solid responsibly grown wood with interesting metals and fabrics in spaces that you love to come home to and invite people in to. 
West Avenue has a North West Modern aesthetic. It is the vibe that you get in a craftsman styled home that has interesting art and decor. It is the feeling you get when you walk into a thoughtfully put together coffee shop with plants and smells. It's the cool factor of a posh downtown Portland hotel that you never want to leave, but at least make sure to have brunch at regularly. It is carrying a spirit of forest appreciation and style awareness throughout all elements in a space. It truly is the embodiment of the Pacific North West.