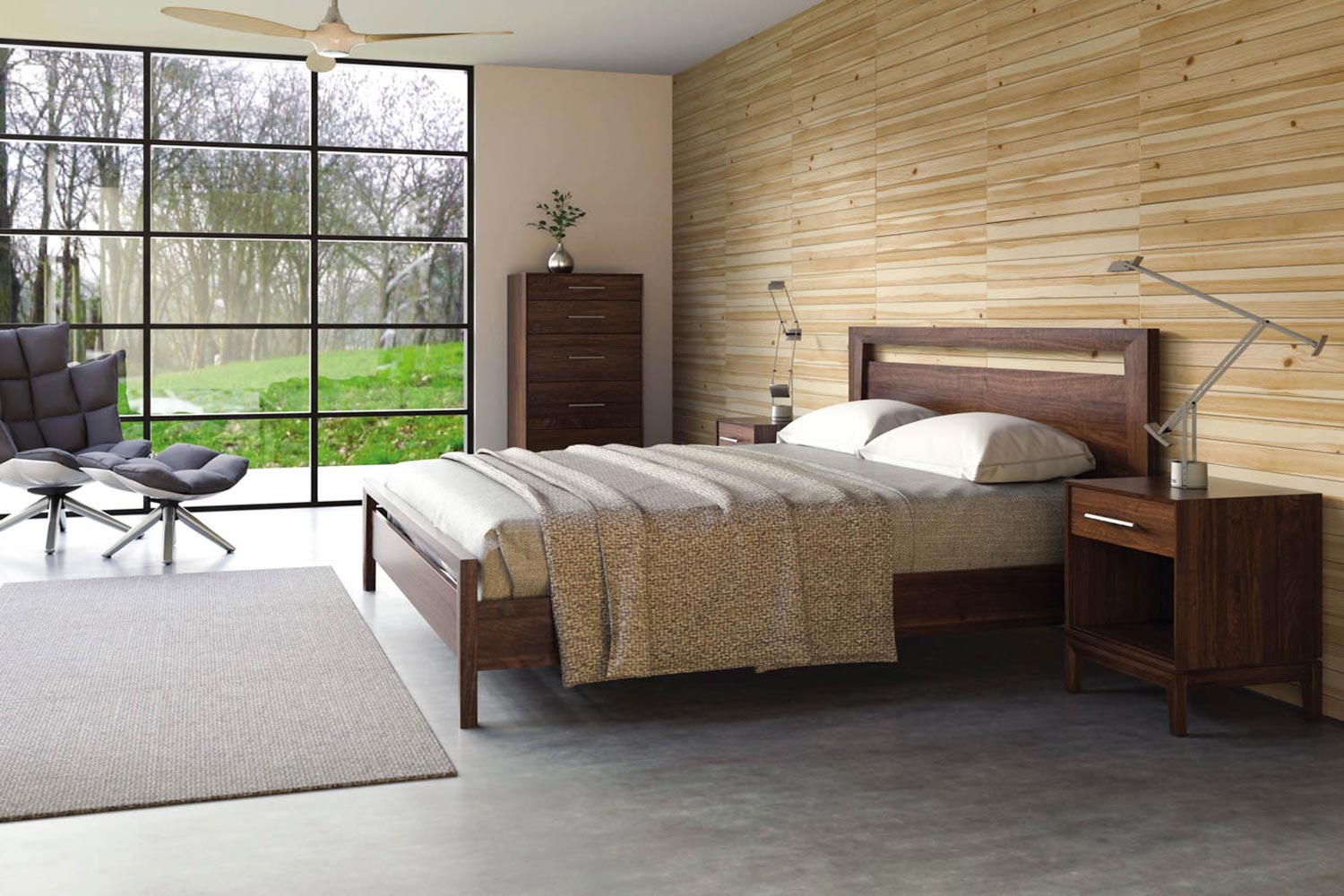 The Northwest Modern Lifestyle: What is it and How to Achieve it
Everyone's searching for it: the perfect combination of style and comfort. But where do you find it? With a myriad of styles and aesthetics trending these days, it's hard to distinguish which ones encapsulate your style. Well, there's one style you may not be familiar with: Northwest Modern. What is it? It's the vibe you get in a craftsman-styled home with striking art and decor. The feeling that envelopes you when you walk into a thoughtfully put-together coffee shop with lush green plants and welcoming aromas. It's the cool factor of a posh downtown Portland hotel that you never want to leave and make sure to have brunch at regularly. It carries the spirit of forest appreciation and awareness throughout all the elements in a space. It truly is the embodiment of the Pacific Northwest.
But what does it truly mean to live the Northwest Modern lifestyle? In order to capture this style, it has to be authentic to who you are. There are several defining characteristics of the Northwest Modern style that are easy to incorporate in your own unique way. You may even find you have some of the following in your home already…
Natural Woods
Cherry, Maple, Ash, Oak… we could go on. Maybe it's just a Pacific Northwest thing, but having natural woods in your home just feels right. It brings a little bit of our beloved forests into our homes. It adds a certain warmth to the space without becoming a focal point. Woods are sturdy, long-lasting, and effortlessly impart a quality of timelessness to your home. Seeing the natural grain and texture of a wood piece is grounding and comforting. Wood adds a nice tonal element to any room and brings a natural feel to your home. Add wood pieces to your home with touches as small as a side table or as large as a bedframe. Even the most minor addition can make the most significant difference.
Eclectic Textiles
You've undoubtedly picked up on the fact that a considerable part of the Northwest Modern aesthetic is rooted in nature. Patterned textiles and natural fiber pieces add comfort and literal warmth but also act as a way to tie the space together. Be it a macramé hanging or a waffle knit blanket, textiles are the perfect finishing touch. This use of textiles to make a statement has most popularly been pulled off by Pendleton's iconic use of PNW styling. Those famous patterns and color combinations are a visual representation of the Northwest Modern lifestyle. It can be a small touch, like a plant hanger or a throw blanket, or a focal point piece like a rug or tapestry. What matters is having that collection of different textures and complementary colors in your home.
Subtle Modernism
All this talk of natural woods and varying knits may have you wondering, "Where's the Modern come into play with this style?" First is your color scheme, and neutrals rule the modern aesthetic. Shades of beige, taupe, and grey create a cohesive, consistent environment. Maintaining a neutral theme to your decor keeps your home's overall aesthetic more classic and timeless. You may think classic is just another word for dull, but it acts as a foundation for your space. Neutrals allow you to purchase statement pieces with a vibrant color or unique pattern. Like a colorful rug, bright gallery wall, or a full-on statement piece like this sofa. It's all about finding balance.
Another easy way to add a modern touch to your home is with reflective surfaces. Mirrors, metals, or exposed glass will make your home look sleeker. It also creates a feeling of additional space, as reflective surfaces expand one's view. Reflective, shiny surfaces also act as a great juxtaposition to the aforementioned natural woods and textiles.
Refined Comfort
Many people think that comfort and refined sophistication are on opposite sides of the spectrum. Northwest Modern is about finding pieces you need and that you'll want to make a part of your life. Your home should be a reflection of you. If you're embarrassed by a piece you purchased merely for comfort, you must reevaluate that piece! Combining all the Northwest Modern characteristics and a few touches of your own will contribute to a livable yet sophisticated home. When looking for pieces that encapsulate this, look for clean lines, soothing colors, and soft textures. These enduring pieces allow room for your personal touches, like fabric or finish. Of course, you need to have a use for them, but style and aesthetic should play just as big a part in the decision-making process.
---
At the end of the day, you don't have to choose just one style for your home. Whether you have each room in the house following different motifs or a more encompassing whole home feel, what matters is that you live how you want to. That's the true Northwest Modern lifestyle, authenticity. Your home should be a space of both rest and revival. With the Northwest Modern aesthetic, both are possible. To achieve Northwest Modern style, look no further than West Avenue Furniture. West Avenue has all of your Northwest Modern needs covered, from sustainably sourced hardwood pieces to expertly constructed recliners and everything in between.