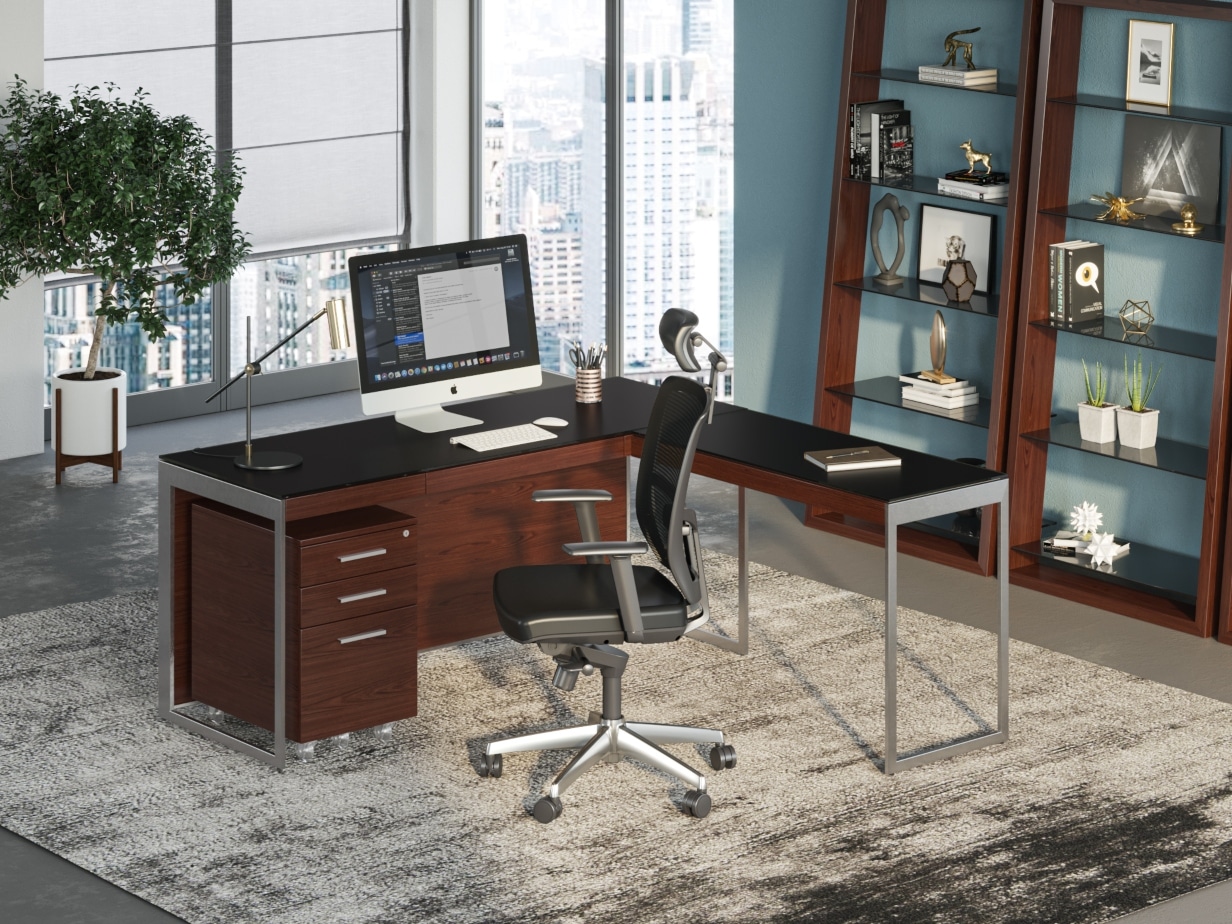 It's no secret that the high-end home office is in right now. And while there are lots of factors that go into a thriving workspace, one thing is clear: your office should reflect who you are as an individual and what you value. So here's how to get started on designing a comfortable yet classy home office.
Luxury office chairs
When it comes to furniture, you're probably most familiar with the idea of "form following function." That is, an item of furniture should be designed for a specific purpose, and the form will follow. For example, suppose you're looking for a desk chair that can support your body weight comfortably throughout the day while also being comfortable enough to sit in for extended periods (say, working on reports or answering emails). In that case, consider investing in a high-end office chair.
High-end chairs are designed with ergonomics in mind: they have multiple adjustments and features designed specifically to ensure your body is supported during long hours at work or play. So even though these chairs are meant mainly for office use, you could wheel them out in a pinch for additional seating, and your guest won't be put off. 
The X4 Executive leather office chair, with its floating, infinite recline technology, helps your body stay in motion throughout the day and is adjustable to best suit your body shape and size. Experience improved circulation, concentration, and energy levels.  
Adjustable standup desks
Motorized desks are a great way to remain mindful of your health while working. They can be customized to fit your needs, which is why we love them so much. Our customers often inquire about our motorized desk options because they want to utilize their space and promote good posture and back strength.
Modern desk lamps
There are a few things to remember when choosing lamps for your home office.
The lamp should be modern and stylish.

The lamp should be adjustable so that you can direct it toward whatever object you're working with at the moment.

The lamp should provide plenty of light—but not too much light! Bright enough to illuminate the space but not so bright that your eyes get strained from staring at your computer screen all day (or night).
Minimalistic & modern shelving
While some may be content with a simple desk, others need more. The home office is where you'll entertain clients and conduct business affairs, so it should have an air of sophistication and style. Think about what kind of work you do in your office—which spaces will be best for your needs? If you're in a creative field or enjoy design, for example, then consider adding one of these luxe options:
Used singularly or grouped to fill an entire wall, the Eileen leaning shelf adds attractive storage and display shelving for knickknacks and office supplies. And let's remember a framed photo or two of your loved ones… pets included.
Add style and comfort with a rug
The addition of a rug to your home office brings a splash of color and style, and it's a great way to up the comfort level of your home office. Quality woven, plush rugs make your workplace more inviting while adding a touch of class and personality.
Creating a comfortable and productive workspace is crucial for achieving success when working from home. Your home office should be a place where you feel at ease, allowing you to concentrate on your tasks and maximize your efficiency. With the right setup, your workspace can become an oasis of productivity amidst the chaos of everyday life. So, take the time to design a workspace that is both comfortable and functional, providing you with a luxurious space to work from home.