Magnistretch 12
As always, I received very helpful consultation, and the product I ordered arrived in a timely manner. The furniture is…
The technological and innovative mattress that ensures exceptional benefits to the spine, thanks to the subtle traction exerted during sleep, with a Medium Firm level of comfort.
MagniStretch mattresses are designed to decompress your spine, reducing muscle contractions and relieving back and neck pain caused by bad postural habits. The 2 sets of inclined foam sections move in opposite directions in response to your body weight, creating subtle traction on your spine and increasing the space between the vertebrae. MagniStretch uses a technological patent created in collaboration with the Department of Mechanical Engineering of the University of Zaraoza, through an articulated program of ergonomic tests, and it is certified by ACA – AMERICAN CHIROPRACTIC ASSOCIATION – the leading national association in the USA – for the beneficial effect of lengthening and relaxing the spine in the mattress.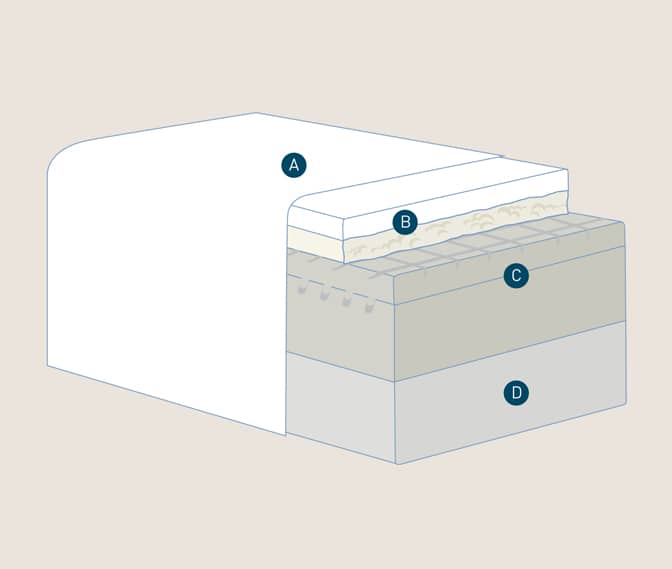 A. The Lining
Outlast® in the fabric, a thermo-regulating material, creates the perfect microclimate during the night; the natural viscose makes it even softer. The cover can be completely removed and easily washed. The 3D band allows for a better breathability, creating a higher level of wellbeing.
B. Padding
Memoform perfectly adapts to the silhouette of the body, and offers a pleasant feeling of lightness and relaxation. The super soft fiber, soft and breathable, creates a feeling of utmost wellbeing, embracing your entire body during sleep.
C. Comfort level
The special layer in Eliosoft (2″) and Elioform (4 1/2″), built with the Stretch technology, gently stretches your back and decompresses your spine, creating a softer and more embracing comfort.
D. Base layer
The support base, made of an Elioform layer of 4 1/2″, is designed to ensure an optimal support for your back.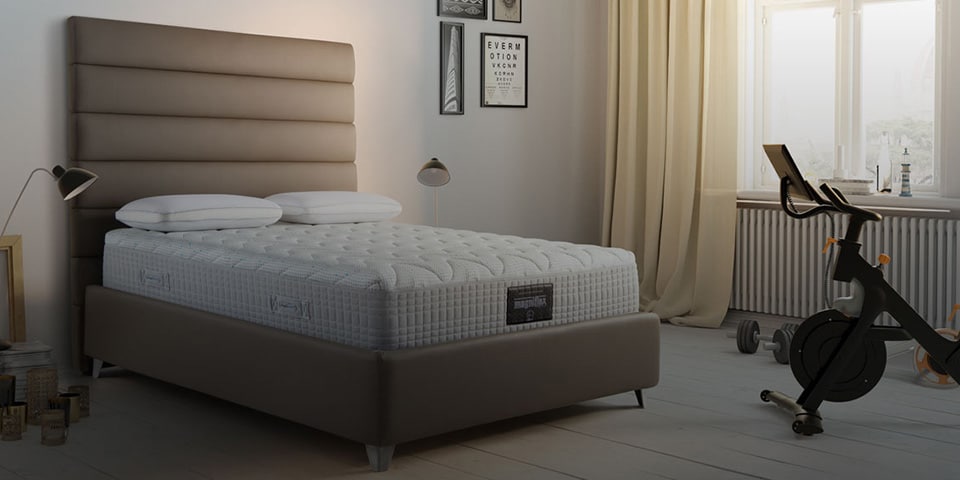 Stretch your body and mind
Recharge the mind, stretch the body. All you need to do is lie down; and Magnistretch will do the rest of the work for your body's well-being, stretching your back every night.
Stretching has never been so relaxing
The special foam layer with inclined sections uses the pressure of the your body's weight to stretch and decompress your spinal column and muscles. This movement increases the space between the vertebrae, distributing the weight more evenly. Muscle tension and contractions will dissolve during sleep. These benefits were certified in July 2017 by the ACA – American Chiropractic Association.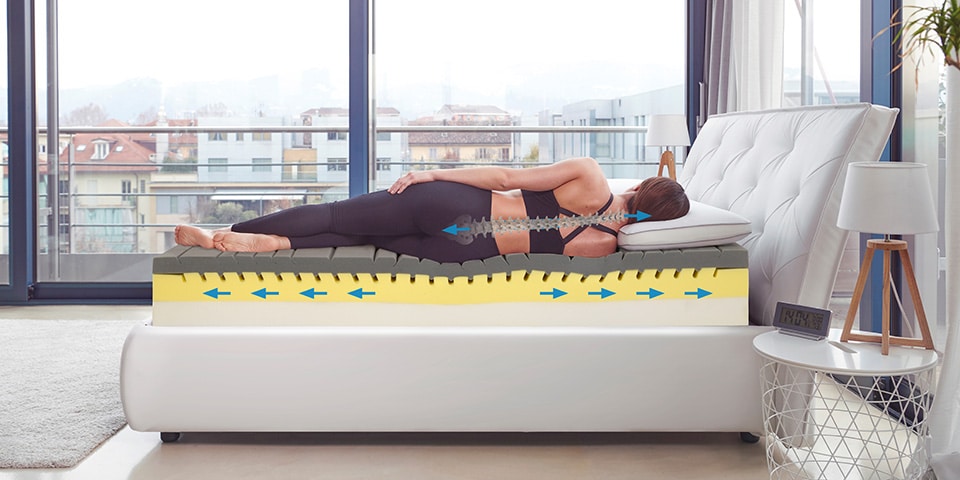 Additional information
| | |
| --- | --- |
| Weight | 50 lbs |
| Dimensions | N/A |
| Mattress Size | Cal King, Full, King, Queen, Twin, Twin XL |