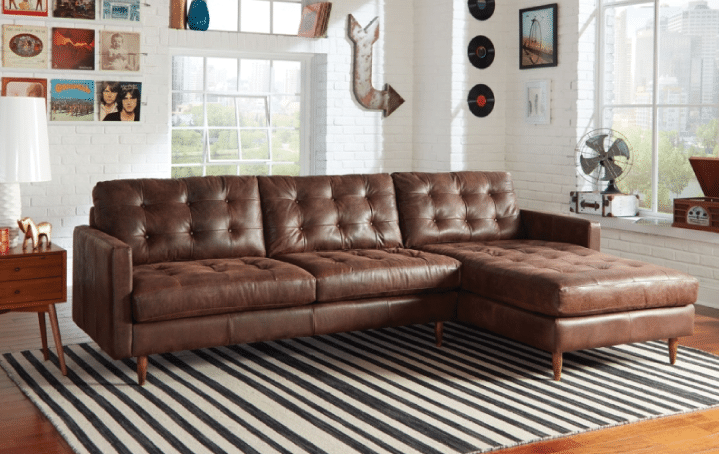 Your Home Furniture & Design Questions Answered
When you are styling a new space, there are so many ways to approach the design. Our team at West Avenue Furniture compiled some of our most frequently asked questions from people just like you!
Q: How can I brighten up a room or make a small room look bigger?
Having a bright and sunny room is a challenge we all face in Oregon. Mirrors are your best friend here. Mirrors reflect light, creating the illusion that rooms are bigger than they actually are. Pair a mirror with our Quinn Floor Lamp and you will create the perfect illusion of a bright and large room.
Q: I need a sofa that is durable, stain-resistant, and is going to last a long time. What do you recommend?
Our Comfort Sleepers are made with Sunbrella fabric. They were founded on the belief that textiles should be functional, exceptionally beautiful, and soft to touch. But the best thing about them is they are easy to maintain and retain their beauty for years with simple soap and water cleaning.
Q: What's the most durable fabric for a sofa?
Leather is a great material for households with kids or pets. It is very durable and easy to clean. The only downfall for leather is that it can not sit in direct sunlight so it is important to consider your furniture's placement before purchasing a leather sofa.
Q: I want to add color to my home but nervous about taking the plunge. Where do I start?
We love adding color to a room through accessories, rugs, or an accent chair. Some of our favorites are the Fables Tria Area Rug or our aqua Verra Bar Cart.
Q: Where do I put my TV in my living room so it's not the main focus of the space?
With the increasing size of TVs, it can be difficult to hide them. Our Semblance Media System is great for keeping your electronics concealed. It integrated technology into the home while providing space for storage and display. Surround your TV with books, artwork, or collectibles to help balance the presence of the TV in the space.
Q: How do I match wood furniture to my hardwood floors?
Matching the finish of your furniture and floors seems like a safe choice, but there are a few reasons you may want to avoid the matching route. Matching all of the wood in the same space can make the room seem flat and boring. Trying mixing and matching different wood to add visual depth, interest, and charm. This allows each piece to pop and stand out as unique.
Have a question that we didn't answer? Stop into our Eugene, Oregon store and ask one of our many friendly and knowledgeable sales associates!