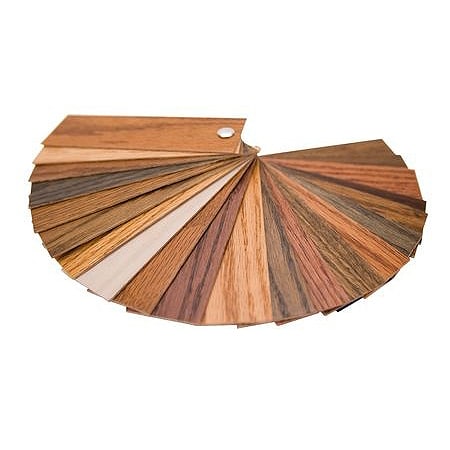 What to expect with naturally finished wood
I'm talking stain colors here. Wood furniture is finished in a huge assortment of colors. We sell many pieces that are finished in a natural color.  We love this because it lets the true color and beauty of the wood speak for itself.  If you are considering one of these pieces, there are a couple of things you should keep in mind when making your choice.
Natural finishes can reveal variation in wood color  Cherry, for example is darker at the center of the tree trunk, and pale at the perimeter of the trunk.  These types of wood are referred to as heartwood and sapwood.
Some species are even more dramatic in their color range.  Birch and Hickory are great examples of this.  That picture to the right is a naturally finished birch file cabinet.  Notice the variation.
Some wood doesn't have a lot of color on its own.  Ash is a good example.  While it is a great hardwood (they do make Louisville sluggers out of it) it is very pale with little depth of color.  That makes it a great option for dark rich colors instead of natural finishes.
A natural finish will warm with age.  The older the piece gets, the richer its color will become.  Cherry begins an almost strawberry blonde and ages to a lovely cinnamon burgundy.
Variation makes for character in a wood piece.  So remember, if you want something truly unique, go with a natural finish.