Abbraccio 10 Mattress






Additional information
Magniflex believes that no one should ever give up on a comfy embrace.  For this reason, their new Abbraccio collection brings together Magniflex's special cover in comfy inflated viscose and their new exclusive new material, Aquabreeze, a high-density foam with a plush, bouncy feel and an open cell structure that facilitates air circulation.  The Abbriccio mattresses will offer an exquisite cuddly sensation that will last all night.
Abbraccio 10 of the Abbraccio collection, consists of a layer in Elioform and one in Aquabreeze and is designed to provide the right support to different parts of the body with a high degree of breathability. The padding in Memosoft combined with the Super Soft fiber ensures a soft and cozy comfort. All in 10" of height.
All of Magniflex's mattresses conform to Oeko-Tex Standard 100 which ensures an absence of harmful substances and off-gassing. These mattresses ship double sealed and are vacuum packed for ease of delivery.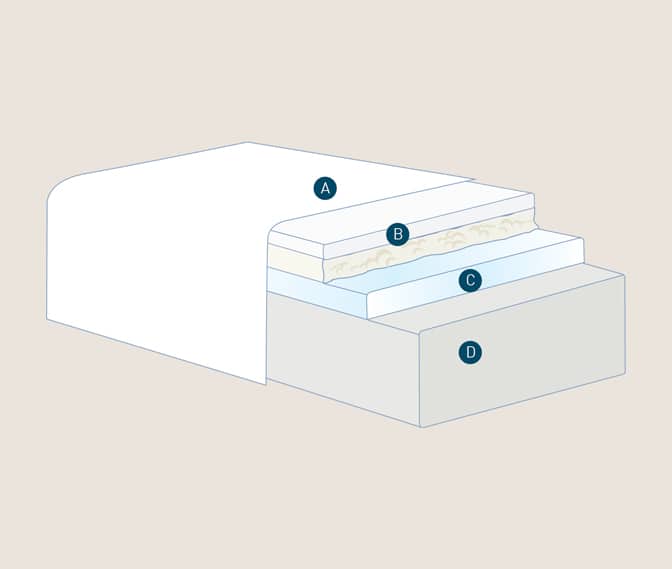 A. The Cover
The cover in Viscose with anti-bacterial, anti-dust mite and antifungal treatment is soft and breathable, and makes the mattress soft and silky to the touch. It also has a greater capacity to dissipate excess moisture, favoring breathability. Active ingredient: Pyrithione zinc
B. Padding
The padding in Memosoft and Super Soft fiber provides extra comfort all night long.
C. Comfort level
The layer in Aquabreeze (2″), a flexible and incredibly comfortable material, thanks to its open-cell structure and remarkable elasticity, favours breathability and to provides a soft, cozy and cool comfort all through the night.
D. Base layer
The layer in Elioform (6″) features a high-density foam structure, which provides a firmer support to the spine.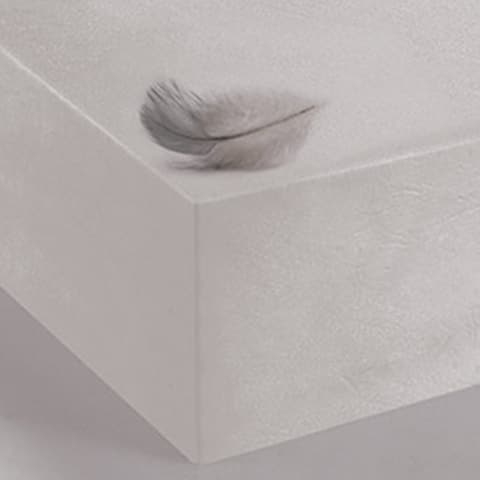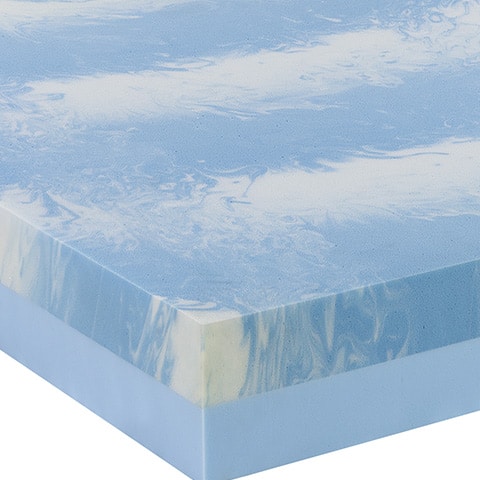 A Cool Embrace
Each Abbraccio mattress contains our exclusive Aquabreeze, a special water-based foam with an open cell structure that facilitates air circulation for added heat dispersion throughout the mattress. Their support layer is made of Elioform, whereas their cover in natural viscose is quilted with Super Soft and Memosoft fiber, offering an even more enveloping comfort.