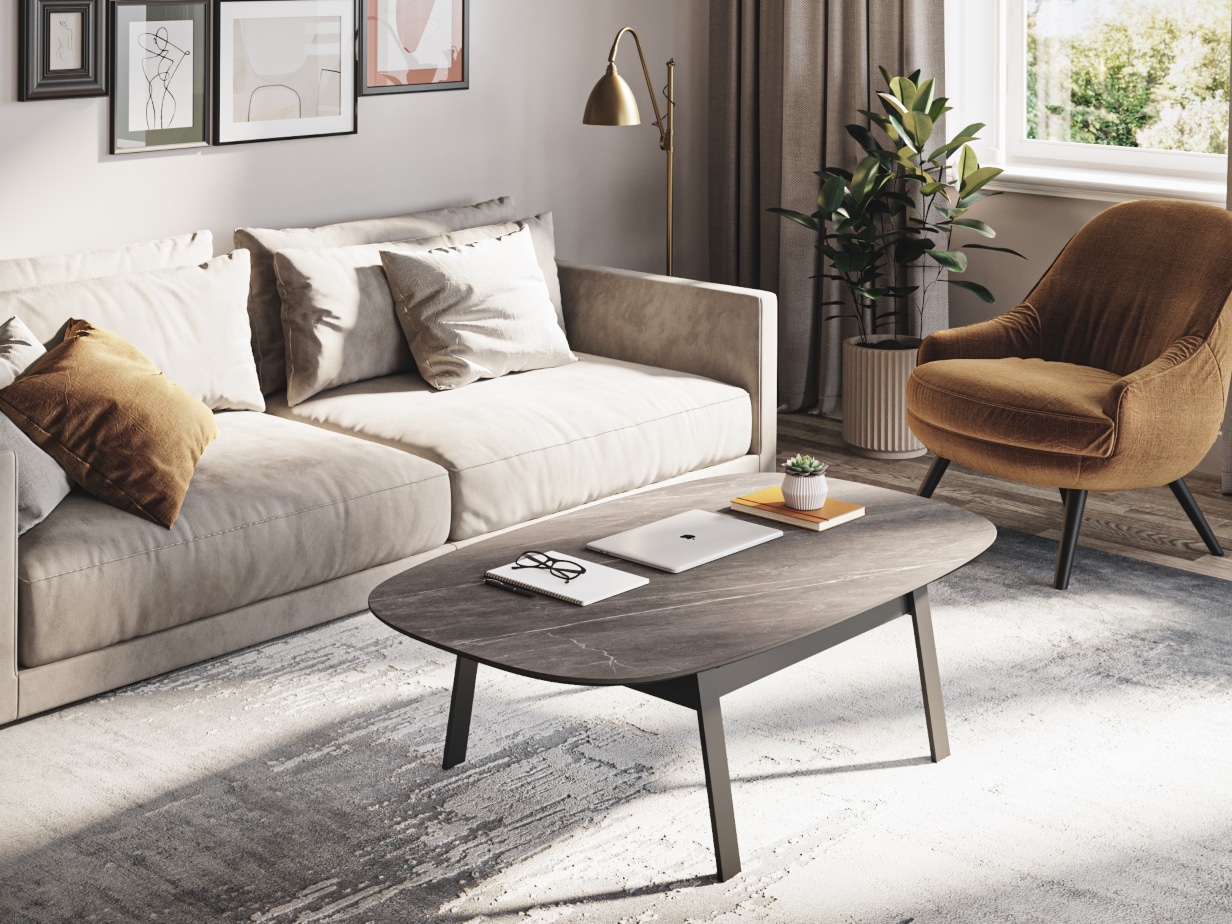 5 first-time home buyer furnishing mistakes
If you're moving into your first home, congratulations! You've earned it.
You probably have a lot of questions about what to do with all the space—and how to fill it. But one thing we know for sure: You don't want to wind up with a bunch of furniture that doesn't fit or work for you. That's why we've put together this list of mistakes new homeowners make when furnishing their first homes and how to avoid them.
Before we get started, though, let's take a second to celebrate the fact that you're investing in yourself and your future. You'll be so glad you did this when you're sitting on the couch watching Netflix while your kids play Legos upstairs!
Painting walls in too many bright colors.
A common mistake first-time home buyers make is to paint their walls in too many bright colors. This can make your space feel small and crowded, so we recommend choosing something neutral that will work with most furniture pieces and accessories. Then add splashes of color with throw pillows, artwork, and a statement wall. If you want consistency throughout the house, choose two or three hues and stick with them!
Forgetting to measure your space before buying furnishings.
If you're buying furniture for the first time, you may be tempted to rush past a few steps and make a pretty common mistake. After all, it's not easy to get your head around everything that goes into purchasing new home furnishings—especially when figuring out what will fit where. But if you want everything in your living room or kitchen to look good and work well together, some things need measuring before moving forward:
Measure all the rooms and hallways before buying anything to know exactly how much space is available.
Measure the walls before putting up artwork or mirrors. It's essential to get a sense of how big these items will look once they're hung up on those walls (and whether they'll be right at eye level).
Remember to measure curtains and rugs before making purchases too! These are often easy enough items, but keep in mind that they must fit within specific parameters to not only look good but also serve their intended purpose correctly. Otherwise, things will look off!
 Buying everything at once.
It's tempting to buy all your furniture and decor all at once when shopping at stores like West Avenue Furniture because everything looks so good! But you'll regret it if you don't plan ahead and buy furniture that matches your style, fits your space, fits your budget, and is comfortable, durable, and easy to clean.
Try working room by room, taking the time to think about who will use the space and what the intended use is, and go from there!
"The most important thing when buying furniture is to make sure it works for you. You want to be sure that the table fits your style and decor and that it will work well with your lifestyle. If you have children or pets, you'll need durable pieces to stand up to their use."  – Josh West
 Arranging your furniture to maximize space rather than need.
It's easy to stick with the same furniture arrangement when you find a layout that works for you, but it's also dull. Don't be afraid to get creative with your room layouts. If you have an open floor plan, consider bringing furniture in from the walls and closer together to create cozy spaces for different needs — reading, watching TV, and socializing. You can even move some furniture around if there are pieces that take up too much space or aren't used as often (like a couch).
Also, keep in mind a new arrangement can make all the difference! I know this sounds super obvious, but it can transform how comfortable a room feels without having to buy new stuff every year or two just because we've outgrown our current furniture layout (which usually happens when we feel like we need more space).
 Remember that furnishing your home is a process, and you should have fun with it!
Like any worthy process, furnishing your home is one that takes time and planning. Don't rush it! You'll have plenty of time to find the perfect couch (or sofas) for your living room.
And remember: it's all about having fun. So take your time, and shop around—more than likely, you'll find the pieces you want from several furniture and decor stores; the point is that you get exactly what makes sense for you in terms of functionality and style. Your space will reflect who you are as a person and how you like to live your life in these new spaces!
All in all, the key thing to remember is that you don't have to be perfect. If you make a mistake, learn from it, and move on! The most important thing is that you enjoy yourself as you go through this once-in-a-lifetime process of furnishing your first home. So keep an eye out for these five mistakes—and if any of them apply specifically to what you're planning on doing next time around when buying furniture or decorating a room… well, then maybe it'll save us both some headaches down the road!